Old Blood (85mm)
85 mm
Allan Carrasco
Jérémie Bonamant Teboul
Finest quality polyurethane resin, supplied unpainted. Packaging are in trensparent vynil bags for miniatures.
FantastiqueFigone
The first time you meet a Goat Goddess-blessed Ogre, you have a laugh. Once they have knocked down your heavy cavalry with a counter charge, tumbled upon your fortress or through your lines, and turned your mounts and cattle against you, well…you are not laughing anymore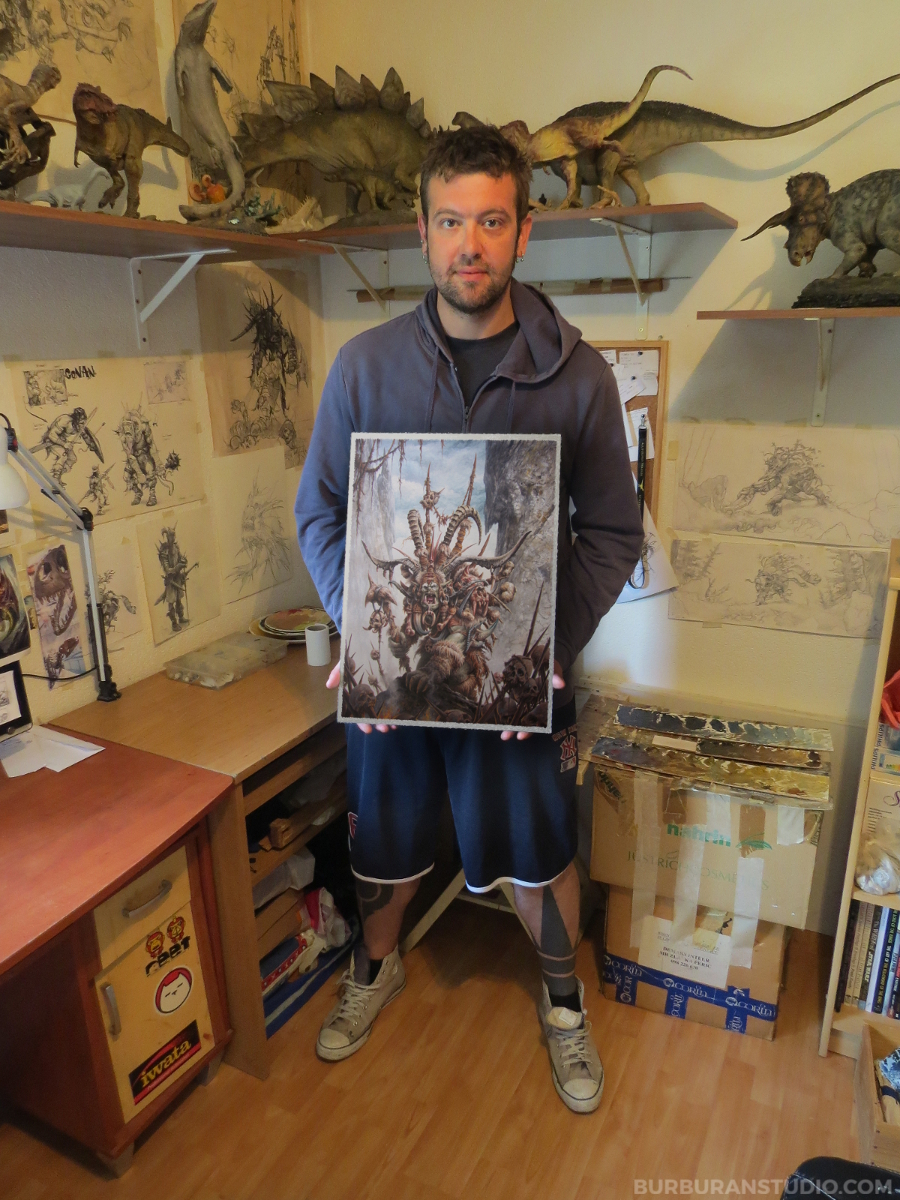 The concept is signed by Filip Bruburan, an excellent Croatian freelance artist http://www.burburanstudio.com/
His concepts have triggered Jeremie's enthusiasm from the get go, who immediately contacted Filip.
Luckily, the rights for this Orc concept spontaneously created by Filip had not yet found a buyer.
The idea of ​​seeing his concepts take shape in 3D has quickly seduced Filip, and the project gor started.
Given the theme, no other sculptor than Allan Carrasco could give life to this realisation, being the specialist in terms of orchish figurines.
Aware that we got our hands on an exceptional figure , we started to get to work.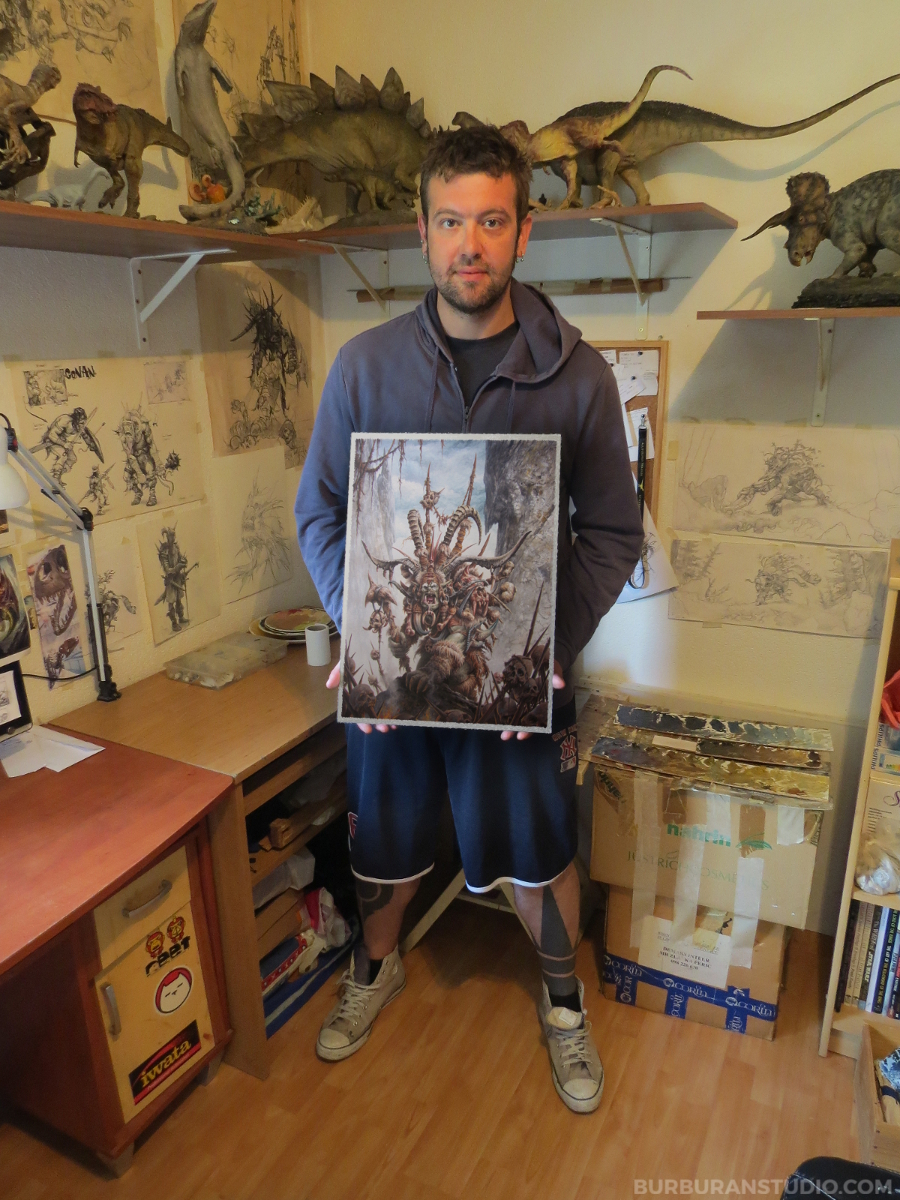 Copyright © 2013-2020 Figone